OCEAMIC II FISH CANNERY
An undeniable product quality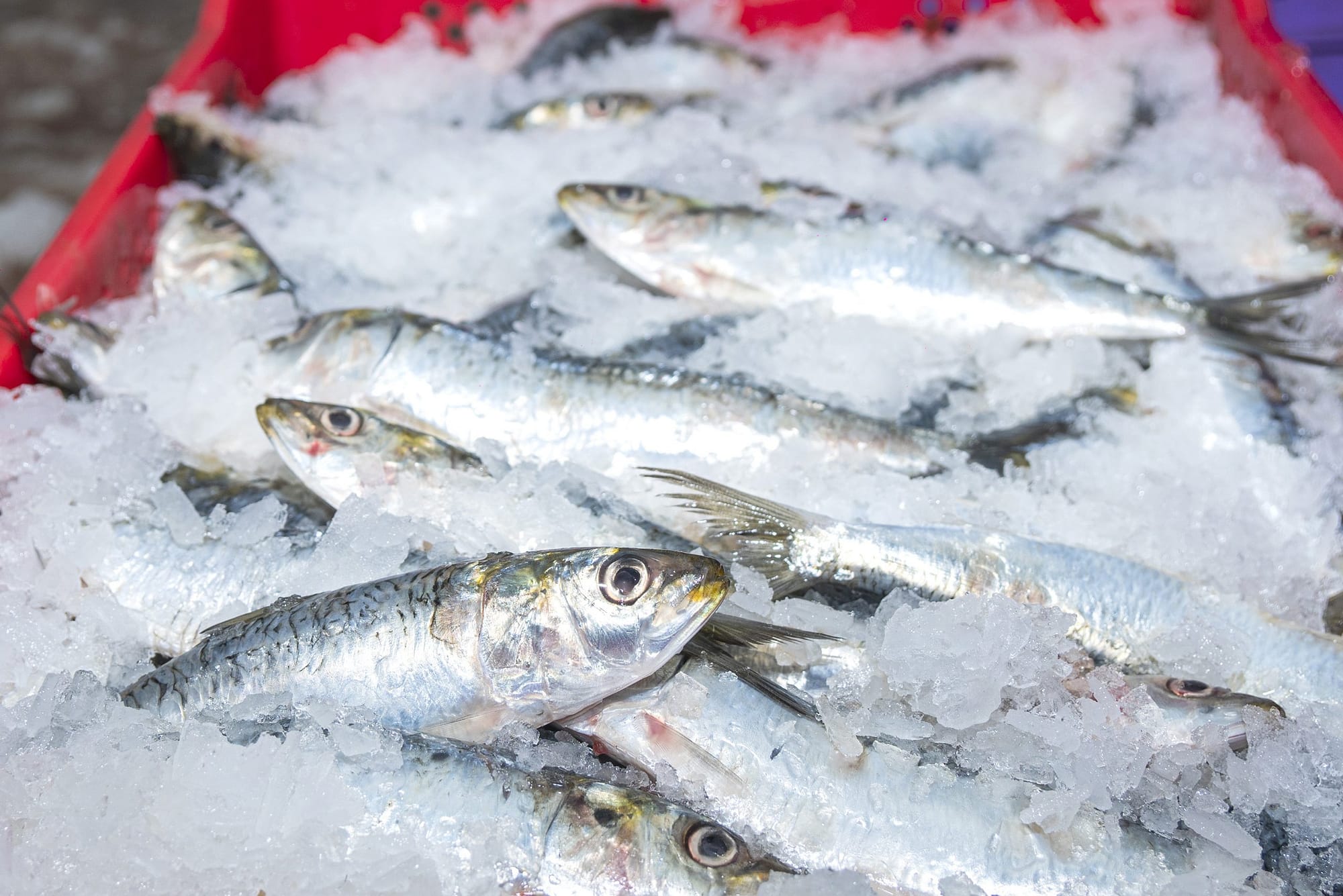 FISH CANNING FACTORY
IN MOROCCO
Oceamic II was founded in 2012 and has grown every year since. This fish cannery in Morocco aims to provide unparalleled service combined with high quality products for its customers around the world. From its inception to the present day, it has become a key player in the supply of canned sardines, of tuna and mackerel in Morocco and in the world.
Production steps
Reception and storage
The Oceamic II factory is located at the port of Laayoune to allow a rapidity of transformation. The production units of Oceamic II can produce up to 500,000 cans per day and a storage capacity going up to 14,580,000.00 cans. But it does not stop there, from the reception in the workshop of fish trade, the fishes are quickly stored and stored. This rapidity ensures the best possible preservation and high quality of the fish. And even during their storage, they are maintained in the best conditions and guarantee the best quality of the product.
Production steps
Processing
This step is essential to eliminate all sources of contamination. The fish are first washed, then eviscerated to prepare them for the next step.
Waste is separated from processed fish to ensure cleanliness. Not to mention that fish handlers follow proper techniques according to commercial and quality specifications.
Production steps
Cooking
High technology machines are used to cook the fish already packed in its can.
The sardines, after being salted and dressed, are packed in closed cans. The cans are placed in baskets or shelves and then moved to a chamber where the sardines are cooked while they are in the cans before moving on to the next stage.
Production steps
Seaming, crimping and marking of the cans
These are essential steps to protect the boxes from shock, extend their shelf life and easily identify their contents.
Production steps
Sterilization
This step allows to destroy efficiently micro-organisms and toxins. It guarantees the quality of the products offered by Oceamic II.
Production steps
Cooling
Cooling is a very quick step to avoid the proliferation of microbes or toxins.
OUR PRODUCTS
Oceamic II is committed to provide you the best products of the sea coming from the coasts of Morocco. These fishes are caught and preserved according to the international standards to offer you the best possible quality. Discover them below, one by one and in a more detailed way. It is up to you to order them according to the type of oil, spices, tomato sauce etc. that you wish.
RECIPES
COLORFUL SARDINE SALAD
1 avocado
1 fennel
2 colored peppers
1 can of sardines in brine
Arugula bouquet
4 quail eggs
Salt, black pepper
Lemon
Olive oil

Preparation time : 15 min
OUR PARTNERS
Besides the manufacture of its own products, Oceamic II also weaves partnerships with foreign firms. Thanks to this collaboration, the cannery now distributes its canned fish on the local and international markets.